There's something strangely elating about being stopped in the middle of Wal-Mart by a professional looking young man and being told that you're a beautiful woman. Makes you grin like an idiot all day.
Where have I been you ask? In the pit of Despaaaaaaaaaaaaaaair *cough*
Not really. I've been fine, unpacking and reorganizing the house and trying to pare down my wardrobe to something more manageable without getting rid of a single Kimono. (Ha!) It's my friend's lives that have been exploding left and right.
And here is where I will yell about all of it.
Exit now!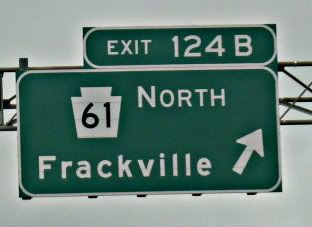 Frack you Douchbags, who will remain anonymous, who sold the house that Sony and Paladin were living in without telling them!!! You were supposed to be their friends! You suck. Telling Sony that you'd been thinking about it for months soothes NOTHING. Then giving her an ultimatum to get rid of her animals so that the house will sell. Just in case no one has told you, the world doesn't revolve around the two of you.
Frack You Pneumonia! Putting both my friend's grandpa and baby brother in the ICU. Now Cait's mom might have to lose a son and a father at the same time. Oh and to the heartless, unrelenting, retarded people on that side of Cait's family; DO SOMETHING HELPFUL! Arguing about who get's what before the man has even stopped breathing and being ugly to one another at a time like this is stupid. I think you've lost your hearts, better go find them before your souls run away too. Because of you shit heads Cait has to pack up her babies, in the middle of a move, and drive her happy ass up there to deal with you people instead of seeing to her own life. Shameful idiots.
Frack "OMG I might have an STD" phone calls! Who the hell knows what to say when the most 'chaste' of your friends confesses that they probably have an STD and then talks about taking the person to court for knowingly exposing them. What do you say to that?! Is there anything to say? "I'm sorry" doesn't cut it. "Why are you talking to me? Go to the doctor!" is just a bit heartless. I opted for "What?! How?! When did you get a significant other?" Probably not much better. But it got the conversation going enough to get things pointed in more or less the right direction... which is the doctor. I didn't even know you could take someone to court for giving you an STD. I'm kinda weirded out about that still.
FRACK YOU TRAVEL AGENCIES!!!! If it didn't cost an arm, a leg, an eye, and my first born I'd be able to be there for my friends. Some one please invent a teleporter! Then gas prices would go down enough for me to be able to DO something. *sigh*
I hate you front yard. You have too many hills. Mowing you is impossible.
Frack no one telling me about how to be an adult. I feel so stupid half the time because I don't know how to do half the things that are second nature to civilians. Like the fact that you sign the front of the checks. No one told me this! I had the pleasure of the tax office sending back my check telling me that it wasn't signed and I needed to sign it and send it back. I didn't know where the Frack to sign it. Surely not the back because I
know
that's what's done when the check is being cashed. After about a minute of staring at the check to figure out where to apply my John Hancock I gave up and decided to see Daddiyo and Witchy and ask for their help. Now I feel really really dumb. *sigh*